March 2013 - Australian Citizenship Ceremony
Hey !! Finally I made it, I became officially an Australian citizen! For this special occasion, my parents, sister and nephew came all the way from France to assist to the citizenship ceremony with me at the Department of Immigration and Citizenship (DIAC). It means that I pledge my loyalty while affirming "my loyalty to Australia and its people, whose democratic beliefs I share, whose rights and liberties I respect, and whose laws I uphold and obey". Note that I can keep my French nationality in addition of the Australian one.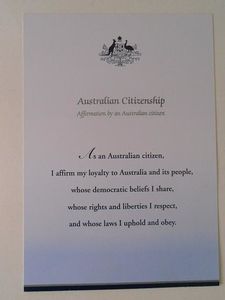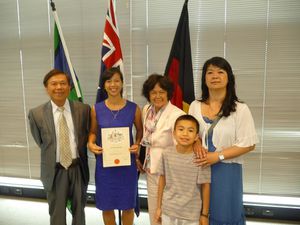 Note that there are two types of ceremonies. A small one which held every week at the DIAC (20 min long, where you read the pledge out loud and sing the Australian anthem with a CD) and the one in your Town Hall Council. I actually crashed the other ceremony as I had two other friends getting their at that time. It is much bigger ceremony (maybe 150+ people) with a live jazz band, the Sydney mayor, and some free champaign, pavlovas and ANZAC biscuits at the end. Plus, they don't count the guest, so this is really an open bar paid the tax !!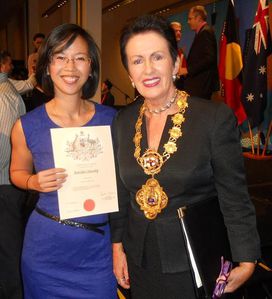 Partager cet article