Tuesday 08 March 2011 - Salsa
Six months ago, I decided it was time to learn salsa dancing, for some reasons, 80% of my closest Sydney friends are salsa dancers ranging from intermediate to instructor level. After several years waiting on the side, watching my friends dancing all night long, I said "Enough is enough". So one of my friend recommended that place next to my work with casual classes on Mondays and I would practice with my salsa friends on Tuesdays somewhere else. At some point, I knew it was going to be a long learning curve and I would need to be persistent for a long period of time. People warned me it would take me up to two years to be a good dancer. My goal was to attain a level where I would have enough basis to be able to master the basics even if I would stop for a while… Like a language you would have learnt in a country for many years and you would keep with you even if you didn't live in the country anymore.
And then I realized that having a hobby is a also way to meet people, especially when moving to a new country. It is another way to connect with people without talking, especially when you reach that critical level where your mates think you are good enough to be part of their crowd. So my first goal was to share an activity with my friends, but with the time, I realize that I could bring this thing with me wherever I would be. And to be honest, I didn't really expect to enjoy it. The curious thing is that when I started to get an intermediate level, my Tuesday salsa friends suddenly stopped dancing. The very first reason why I was doing it, vanished early this year. I started salsa to be closer to my friends and wasn't really into it. Now I'm hooked into it and my friends don't even go social dancing. Sometimes you plan something and you end up with something else…
מענטש טראַכט, גאָט לאַכט. / Mentsch tracht, Gott lacht / Man plans, God laughs.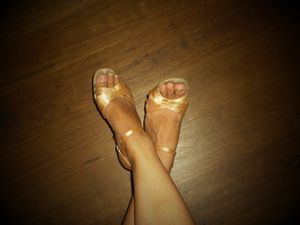 Partager cet article